Revised Common Lectionary Reflection, Proper 20 (25), Fifteenth Sunday after Pentecost, Year C
September 22, 2019
Lessons:  Amos 8:4-7; Psalm 113; 1 Timothy 2:1-7, 15-16; Luke 16:1-13
Theme:  God's faithful and generous people work within the system for the faithful and right use of resources, for the wider and real good, and for people whose allegiance is to God and none other.
Key Scripture:  No slave can serve two masters, for a slave will either hate the one and love the other, or be devoted to the one and despise the other. You cannot serve God and wealth.  Luke 16:13
Of the four gospels, Luke's seems to be most concerned about economics and economic justice. Sure, the gospels of Matthew, Mark, and John also address these important topics; after all, it would be tough to talk about Jesus without mentioning the right use of resources. Luke, however, invests significantly more ink inviting us to contemplate how following Jesus informs our stewardship of resources. Overall, Jesus spends more time talking about money and resources than any other subject (11 out of 39 parables and about 15% of his teaching/preaching).
This week's gospel passage (Luke 16:1-13) tells the story of a manager described as crooked or dishonest. It's one of Jesus' more perplexing parables that benefits from the context of the stories immediately preceding (the lost son) and following it (the rich man and Lazarus). The poor management and self-interest of the son and the injustice and self-centeredness of the rich man provide a sort of frame for the man in the middle—the worker caught within a flawed system where the rich man's profits are the concern and are at stake.
In a bold and fascinating move of self-preservation, the manager works within the system to cut deals with the rich man's debtors, thus setting up honor for himself once he is dismissed and (unwittingly perhaps) providing honor for his boss/master in the process. The rich man commends the dishonest manager for his shrewd dealings. That's the end of that little story, but it's not the end of Jesus' teaching nor does his teaching become any less confounding.
What? We're supposed to make friends by means of dishonest wealth in order to be welcomed into eternal homes? Huh? Eugene Peterson, in The Message, translated verses 8-9 this way:
"Now here's a surprise: The master praised the crooked manager! And why? Because he knew how to look after himself. Streetwise people are smarter in this regard than law-abiding citizens. They are on constant alert, looking for angles, surviving by their wits. I want you to be smart in the same way—but for what is right—using every adversity to stimulate you to creative survival, to concentrate your attention on the bare essentials, so you'll live, really live, and not complacently just get by on good behavior."
Ah, we're supposed to be on constant alert as disciples, working within a flawed system and culture for the purposes of justice, right, and love of neighbor! We are not to be holier-than-thou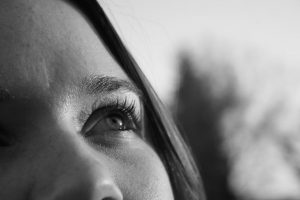 Sunday saints with our eyes turned toward the clouds while our world falls to pieces around us. It's part and parcel; this present life is our problem—and our blessing—if we're fully engaged in the discipleship life it's an inside job with an outward focus.
We're to practice forgiveness and welcome as the father did for his beaten-down son. We're to notice Lazarus at our gate (in our community, at the border, in prison, homeless, and suffering) rather than continue on with consumption, self-satisfaction, and greed. We are to calculate the cost, the risk, and the options like the dishonest manager did, working within a flawed system so that all find honor, hope, and a more-just life and livelihood. Above all, we are to pay attention and be present in our own life rather than letting it slip by as we struggle to have it all (i.e. serve two masters—money and consumerism, and God when convenient). Yes, the only way to have true, lasting wealth is to serve God alone.
In Worship
How about a quiz for worshipers to find out how much they know about the Bible and money? Here are a few questions and answers to get you started. You might want to include a quiz in your worship program/bulletin or project on a screen.
How many verses in scripture mention money, wealth, or possessions? More than 2300
How many of Jesus' parables mention money? 16 out of 38
How many verses in the gospels mention money directly? One out of 10 (288)
What's the first story in the Bible to mention the idea or concept of money (monetary exchange)?  Cain and Abel (Genesis 4:2-7)
What is the last mention of money/possessions in the Bible? Revelation 18:14-19
When does the Bible say that we lend to God? Check out Proverbs 19:17–Whoever is kind to the poor lends to the LORD, and will be repaid in full."
With Youth
What is money, really? Do your youth have a good understanding of basic economic principles and concepts? Here are two short video clips you might find useful to help youth have a frame of reference to discuss this week's gospel parable of the dishonest manager: Economics in Plain English: What is Money? and Back to Basics: What is Money?
With Children
This week's focus verse is Luke 16:12– And if you have not been faithful with what belongs to another, who will give you what is your own?
You will need a library book. Ask the children whether they have ever been to the library in town or at their school (or church, if your congregation has one). Show them the library book you have brought and tell them that you have checked this book out to read. Let them see the due date slip or stamp. Ask them how you are supposed to treat this borrowed book. Entertain their answers but make sure that you stress that you must take good care of it because it doesn't belong to you, that it really belongs to everyone that the library serves. It has been entrusted to your care for a period of time.
Now tell the children that all of creation is on loan to us from God. Everything we think we own really belongs to God because God makes it all possible. Give a few examples or let the children think of a few examples of what they have that God makes possible. Now tell them that this means that all of us belong to God, too. So we must take care of one another, our communities, and all of creation. The good news is that God is always there for us to help us keep life in perspective and good order. Worshiping together reminds us that all is truly a gift from God. You can even mention that the bread, wine, and offering we call "gifts."
Finish with a simple prayer and blessing for the children. If you are able give each child a simple book to call their own. Invite them to take good care of it and share this good gift with others as they are able.
Weekly Stewardship Bulletin Insert
Jesus says that no one can serve two masters, that we cannot serve God and wealth. How are you stewarding God's good gifts? Are you able to trust God's provision and make good use of your gifts of time, talent, and resources?
Stewardship at Home
This week spend some time focusing on want vs. need or greed vs. need. Determine what you actually need to live a safe, comfortable life. Upon giving this idea careful thought, most people are surprised at how little they truly do need. Think of what a small percentage of your possessions accompany you on vacation or a business trip. Some people even live with 100 or fewer possessions—pretty much everything they own can fit in a backpack. True, most of us don't have reason to pare down that much, but it's a helpful exercise to consider just how little we really do need.
Collect a box of items that you no longer really need but continue to hang onto. Who might benefit more from those items? Give them away or recycle them. Determine that you will not replace those items. Start small like this and keep whittling away at your stuff. At the end of a year you may be amazed at just how much you can share with others and how much lighter and freer you feel with less. Truly, less can be more in God's economy.
2016 Reflection: https://www.stewardshipoflife.org/2016/09/calling-all-prayerful-peacemakers/
2013 Reflection: https://www.stewardshipoflife.org/2013/09/fully-faithful/
2010 Reflection: https://www.stewardshipoflife.org/2010/09/lost-in-transaction/
Images: Rob Brewer, Creative Commons usage license; © Alfredo Muller – Fotolia.com; and Mariah Michelle, Creative Commons usage license.  Thanks!
Note: Reprint rights granted to congregations and other church organizations for local, nonprofit use. Just include this note: "Copyright (c) 2019, Rev. Sharron Blezard. Used by Permission." Other uses, please inquire: thewritelife@hotmail.com.