Revised Common Lectionary Reflection, Twentieth Sunday after Pentecost, Proper 22, Year B
October 3, 2018
Lessons: Numbers 11:4-6, 10-16, 24-29; Psalm 19:7-14; James 5:13-20; Mark 9:38-50
Theme: God's faithful and generous people recognize that both praise and action are appropriate responses to God's abundance and majesty.
Key Scripture: O LORD, our Sovereign, how majestic is your name in all the earth! Psalm 8:9
Preaching/Teaching Reflection
When I lived in North Dakota, I loved to bundle up on a clear night and stand in the backyard of the parsonage, looking upward into the starry night sky. Because there wasn't a lot of ambient light to block the view, if you gazed long enough you could almost sense the universe expanding and deepening. It was both a stunning and humbling experience: stunning in the sense of the sheer number of stars one could look upon and humbling to realize exactly how small and insignificant one human really is in comparison to the scope of the cosmos. Psalm 8 often came to mind during these nighttime planetary ponderings.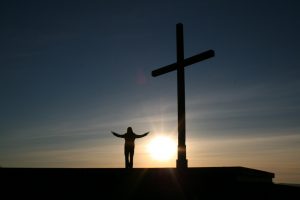 "What are human beings that you are mindful of them, mortals that you care for them?" The writer of the psalm directs this question to God. The author does so after first praising and recognizing the awesome power of and creative energies and handiwork of God, but this is clearly a moment of awe and wonder on the part of the speaker. If you've ever experienced anything remotely close to what I describe of North Dakota starry winter nights, then it's not too much of a stretch to imagine the psalmist having a similar experience time and half a world away.
This psalm is even more than a powerful praise, wonder, and awe poem. It is also an intimate exploration of sacred vocation. We humans are made a little lower than God (reminding us of the creation stories and how humankind is made in the image of God), and we are given dominion over the goodness of God's creation.
Dominion is a word we should consider with great care. We are not given dominion over creation to do with it whatever we wish. Such action is certainly not in keeping with God's creative and good impulse. Instead, we are called to be careful stewards of creation, to work for the good of all of the created order: human, animal, vegetable, mineral, right down to the most minute nanoparticle. We are not on our own and left to our own devices either, thanks to Jesus' incarnation and example. We are called to participate in the restoration of all things. This is a pretty heady notion, too!
Every decision we make has an impact on our stewardship of all of life and creation. Whether we are attentive to how we manage our own personal resources, or whether we make our decisions based on the needs and concerns of our sisters and brothers around the world (or hopefully both), what we do matters. This is our God-given responsibility and a key element of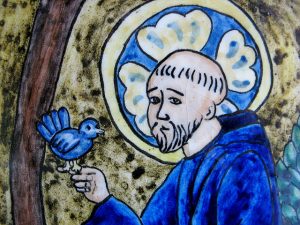 discipleship.
Yes, praise is wonderful and right and salutary, but praise combined with action is a much more potent response to the majesty of God. Why not make this week's theme stewardship of all life? It's the perfect time, falling on the heels of the commemoration of St. Francis of Assisi, who had a deep love for God's creation, especially animals, for the church, and for the most marginalized of society. Autumn's glory in the northern hemisphere is bursting forth, and the harvest is plentiful. Invite worshipers to consider the beauty and wonder of all life and especially our vocational call to be stewards of it.
In Worship
Consider hymns and worship songs that speak to the glory of God's creation. Some options include "Earth and All Stars," "God of the Sparrow," "Oh, Sing to God Above," "Morning has Broken," or "Beautiful Things."
Consider weaving the psalm responsively into your sermon. If you are able to project images, invite worshipers to share their favorite photographs of God's good creation for a slide show.
With Youth
Arrange for someone to bring in one or more service animals and talk with you about why they do what they do. This is a good way to talk about stewardship and vocation. Even the animals have a vocation to serve and make life better for others. Their owners/handlers have a vocational call to be good stewards of the gifts of these animals and their call to serve—be it a therapy pet, seeing eye dog, or search and rescue animal. If it is agreeable offer a blessing in the spirit of St. Francis for the work of animal and owner/handler.
With Children
This week's focus verse is Mark 10:14b: "Let the little children come to me; do not stop them; for it is to such as these that the kingdom of God belongs."
This is a day to show children how valued they are as part of the faith community. Give each child a V.I.P. badge with his or her name written on it and "Beloved Child of God" underneath. Tell them that they occupy a special place in Jesus' heart and God's church. Pray over them that they would always feel welcome and comfortable in God's house.
Invite them to participate in worship as much as possible. Even toddlers can help with the offering or bring gifts forward to present. Let the children help you call for the passing of the peace, or have them offer blessings as people commune. Invite them to stand in line with you after worship (if that is your practice) to greet congregants.
Weekly Stewardship Bulletin Insert
Psalm 8 not only encourages us to praise and give thanks to God; it also reminds us of our call to be good stewards of all creation. No matter your vocation or situation, you are always called to steward the gifts of God with the greatest of care and intention.
Stewardship at Home
This week make time to explore your vocational call to stewardship of creation. Are you being the best steward that you can? What might you seek to do differently? Visit your denomination's environmental stewardship website (Lutherans Restoring Creation, for example) or try Interfaith Power and Light. Choose one action you can take or goal to set to be a better steward of God's abundance.
Here's a look back at our 2015 Lectionary Reflection: https://www.stewardshipoflife.org/2015/10/hard-hearts-little-children-and-the-reign-of-god/
And here's the 2012 Lectionary Reflection: https://www.stewardshipoflife.org/2012/10/its-complicated/
Photos: Tom Bjorkstedt, Brett Streuker, and Randy OHC, Creative Commons usage license. Thanks!
Note: Reprint rights granted to congregations and other church organizations for local, nonprofit use. Just include this note: "Copyright (c) 2018, Rev. Sharron Blezard. Used by Permission." Other uses, please inquire: thewritelife@hotmail.com.