Revised Common Lectionary Reflection, Proper 13 (18), Eighth Sunday after Pentecost, Year C
August 4, 2019
Lessons:  Ecclesiastes 1:2, 12-14; 2:18-23; Psalm 49:1-12; Colossians 3:1-11 Luke 12:13-21
Theme:  God's faithful and generous people pursue a different way of being and living in this world; they live clothed and renewed in the image of God.
Key Scripture:  …in that renewal there is no longer Greek and Jew, circumcised and uncircumcised, barbarian, Scythian, slave and free; but Christ is all and in all. – Colossians 3:11
Preaching/Teaching Reflection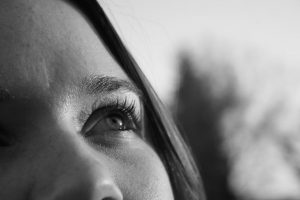 This week's lesson from Colossians is particularly timely considering the rancor, polarizations, and venomous rhetoric flying around the Internet and daily news. Even those claiming to be committed Christians can't seem to agree about what scripture teaches and who Jesus really is. It's a tough time to take to the pulpit, my friends, but as stewards of the very good gospel we must find ways to preach across the divide, and we must put aside some real uncertainties about our own life and ministry calls in order to speak the truth in love.
As one of my ministry colleagues wrote this week in his blog, "As a pastor I dread getting up each morning and seeing what the latest headlines are…. As a pastor, I am called to be a public witness – it is part of my ordination vows. Each day I see statements and acts that go against the Gospel and are antithetical to what it means to be a follower of Christ."
Truly there is nothing new under the sun. Just check out this week's Old Testament offering from Ecclesiastes, for example. Some of the key themes with which we struggle today were the same ones that Qoheleth, son of David, King of Jerusalem, explores in this book. Eugene Peterson describes this quest well in his introduction to Ecclesiastes in The Message:
"Unlike the animals, who seem quite content to simply be themselves, we humans are always looking for ways to be more than or other than what we find ourselves to be. We explore the countryside for excitement, search our souls for meaning, shop the world for pleasure. We try this. Then we try that. The usual fields of endeavor are money, sex, power, adventure, and knowledge" (p. 882).
The writer of Colossians makes it clear that we have a new identity in Christ. The things of this world are no longer our north star. We are called to a higher purpose. Our instructions are to "put to death" desires of the flesh, or what Peterson renders leaving a life "shaped by things and feelings instead of by God" (p. 1629). How easy it is for our lives to be shaped by possessions and social media rancor, by media pundits and spin doctors, than by the life and ministry model of Jesus and the loving grace-filled power of the risen Christ! Not only does it get us into personal pickles, it also infects our congregations and our communities as we are pulled apart by forces that do not find their root in God-love and neighbor-love. In fact, our reading from Colossians this week ends with a timely reminder that we are all renewed and made one in our Creator: "…In that renewal there is no longer Greek and Jew, circumcised and uncircumcised, barbarian, Scythian, slave and free; but Christ is all and in all" (Col. 3:11).
The plight is the same for the rich farmer in Jesus' parable. The problem isn't that he has been successful and is wealthy; it's rather his self-reliance rather than God-reliance that contributes to
his downfall. We like to think that we are in control, we can like whom we like and dismiss whom we don't, and are the masters of our own destiny. Oh, how very flawed is that line of thinking! We are all just one accident, natural disaster, medical diagnosis away from the same fate as the rich farmer. In an instant our carefully curated and crafted life tumbles down.
The antidote is the toughest simple thing you'll ever do. When we focus on stewardship of relationships and creation, and when we put love of God and neighbor at the center of all that we do, we create a powerful vaccine against the distractions and disillusionment of this world. The only way to do that, of course, is to truly let go of our grip on the transient stuff and messages of culture. Rest in Christ. Trust God. Follow the Spirit's nudges. Put on the clothes of your new self as a beloved child of God. Speak truth in love even when it's scary, and remember that our unity is found in Christ.
In Worship
Consider singing "Turn your eyes upon Jesus" as one of the hymns this week. You can find more information and music here, or you can access a YouTube lyrics version by Lauren Daigle here. You might also consider inviting worshipers to write down the things of this world that prevent them from keeping their minds (and eyes) on things above. Invite them to come and lay them at the foot of the altar while playing "Turn your eyes upon Jesus."
With Youth
Relationship. Relationship. Relationship. This week's lessons remind us of the importance of relationships, both our relationship with God and our relationship with neighbors. This runs counter to many of today's messages that emphasize "ME" first, and "ME" alone. Jesus turns many ideas we humans cling to right on their heads. In fact, if we turn the "m" in "me" upside down, the result is a "w" and the word "we." When we place "we" over "me" a lot of good things can happen. When "we" come together and work to lay aside differences, we can find common ground. "We" are much more alike than we are different. Spend time reviewing the epistle lesson to explore how "we" are called to be different as people of God. In doing so, we find our true unity.
With Children
This week's focus verse is Colossians 3:2a– Set your minds on things that are above…
Ask the children what happens when you look at your feet when you walk. Entertain their answers and affirm them. They might say that you could trip over something and fall or run into someone else. They might say you miss seeing things. Yes, life looks a lot different (and a lot more limited) when all you can see is your own two feet! But what happens when you walk with your head held high and look ahead? You see the beauty of the world. You see other people. Your perspective automatically gets bigger. You can see that you are not alone.
The writer of Colossians reminds us to keep our minds (and our eyes!) set on things above, on the good things of God. When we keep our eyes on Jesus we can't go wrong. When all of us keep our eyes on Jesus, then we're all headed in the same direction, working together for the good of all people. So, keep your head held high and keep your mind on things that are above—one the One who loves you and all of creation so very much.
Finish with a simple prayer and blessing for the children.
Weekly Stewardship Bulletin Insert
As followers of Jesus we take seriously the instructions to "set your minds on things that are above," the things of God. By doing so we are able to love God and neighbor and be good stewards of what God cares about: all people and all of creation.
Stewardship at Home
How do we have conversations about topics that are difficult or often considered "off-limits"? How do we reclaim our unity? On Being and the Civil Conversations Project offer some good resources to help you reflect on and get started talking across the divides that have so polarized our culture. You'll find a wealth of interviews, a resource guide, and a set of grounding virtues here.
Want something to work with children and teens at home? Check out these seven tips from the Doing Good Together website.
2016 Reflection: https://www.stewardshipoflife.org/2016/07/vanity-thy-name-is-mortal/
2013 Reflection: https://www.stewardshipoflife.org/2013/07/so-it-is/
2010 Reflection: https://www.stewardshipoflife.org/2010/07/problematic-preaching-about-bigger-barns/
Images: Pete; Mariah Michelle; and yevkusa, Creative Commons usage license. Thanks!
Note: Reprint rights granted to congregations and other church organizations for local, nonprofit use. Just include this note: "Copyright (c) 2019, Rev. Sharron Blezard. Used by Permission." Other uses, please inquire: thewritelife@hotmail.com.