Revised Common Lectionary Reflection, Second Sunday in Lent, Year A
March 8, 2020
Lessons: Genesis 12:1-4a, Psalm 121, Romans 4:1-5, 13-17, John 3:1-17
Theme: God's faithful and generous people understand and embrace the continuing education and equipping of radical discipleship.
Key Scripture: Indeed, God did not send the Son into the world to condemn the world, but in order that the world might be saved through him." John 3:17
One of the saddest experiences one can have is an encounter with a closed mind. As the United Negro College Fund (UNCF) eloquently reminded us for years in its annual campaign, "a mind is a terrible thing to waste." What a terrible waste is the mind that is deliberately closed to new experiences and teachings! The only thing that's possibly worse is a closed heart. Quite often the two states of "closed" coexist quite effectively; the mind and the heart close up shop and roll up the community sidewalks to avoid challenges, rebukes, and (Lord, help us) change.
Even four-decades-long ad campaigns need some updating to remain relative and to speak to the current context, so recently the UNCF tweaked the campaign to use the language of finance rather than activism, of investments and dividends instead of just asking for support for a good cause. It's an approach that seeks to engage donors more actively, something that's always a good idea. Why then is it so very tough for God's people to engage in regular "continuing education" for discipleship? Do we honestly believe that there's nothing more to learn and that God has stopped speaking?
Jesus appears to believe that such continuing education matters greatly, and he is always up for a deep and life-altering conversation with those who seek him out, and sometimes even with those who don't come looking for him. This week's gospel lesson is case in point: Nicodemus, a highly educated Temple leader, a Pharisee and a member of the Sanhedrin, has heard Jesus speak and probably witnessed him in action in the Temple. Nicodemus is clearly a life-long learner; he knows that he needs more of Jesus' teachings and some help understanding some of the things Jesus has said.
Nicodemus wants to grow, wants to know if Jesus is the Messiah, but he also knows the risk he's taking by engaging in conversation with Jesus. Hence, he comes under the cover of night. The author of this gospel is not one to let any important sign or wonder go unnoticed; John has already established Jesus' identity in the first chapter (see verses 1-5), proclaiming in the book's prologue, "What has come into being with him was life. And the life was the light of all people." This real, eternal life is what Nicodemus seeks, even though he's asked by Jesus to stretch beyond the traditional laws, Midrashim, sacred texts, and religious customs. He's asked to rethink his faith and grow.
We don't know much about how this continuing education experience took hold in Nicodemus' faith life. We hear about this religious leader two more times in John's gospel (and not at all in the synoptic gospels), the first time when he admonishes his fellow Sanhedrin members that the law says a person is allowed to address his accusers. His attempt to aid Jesus fails, and his last appearance is when he provides myrrh and other spices for a royal burial for the radical rabbi and Messiah. One can only imagine what other changes occurred in Nicodemus' life, leadership, and faith practices. The cameo appearances show evidence that the encounter with Jesus did change Nicodemus and sowed seeds for future faith growth.
Yes, Nicodemus could be the poster person for continuing faith education. He comes to Jesus steeped in the rich rabbinic tradition of dialogue, his mind open, his heart fertile ground for deeper faith growth. What if we adopted Nicodemus as a patron saint of sorts for open minds and hearts, for spiritual growth and cultivation of awe and wonder? Martin Luther King, Jr. referenced Nicodemus in his speech "Where do we go from here" at the Eleventh Annual SCLC Convention in August 1967, proclaiming the United States' need to be born again to successfully tackle ongoing issues of social and economic inequality. Perhaps it's time to reference Nicodemus in our own contexts and congregations.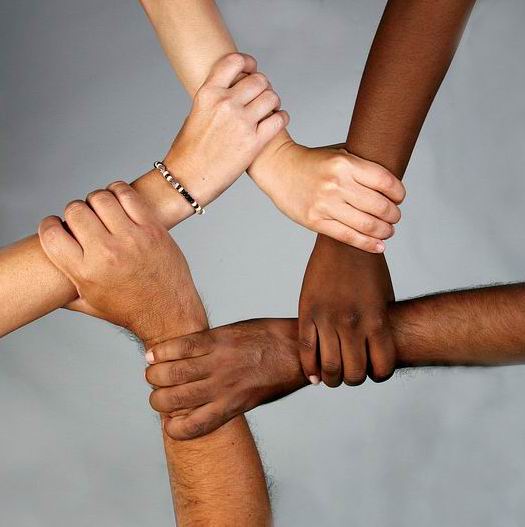 We need open minds and hearts for challenging times like these. We need continuing faith education to navigate rocky civil and political waters. Let us use scripture, this amazingly beautiful record of God's interaction with humankind and creation across thousands of years, as the living, breathing work that it truly is. Now is not the time to fold our arms, close our minds and hearts, and retreat to opposing sides. There's so much more there in God's abundant economy if we begin to look around and truly see what each present moment brings. Now is the time to reclaim a sense of wonder and awe, to open ourselves to deeper relationship with God and one another, and to continue to seek divine guidance. Our continuing education may take many forms: study, faithful worship participation, service, contemplation, developing meaningful friendships and deepening community, giving of our time, talent, and resources, while wrapping everything in a regular prayer practice. 
May minds and hearts be open to receive your faithful Spirit-led preaching and teaching. Thank you for being faithful to the call to serve God with your whole being. You are a blessing to many.
In Worship
As cases of and deaths from the Co-Vid19 Corona Virus continue to grow, it's time to talk clearly about best practices for worship. Gathering for worship is actually a countercultural faith statement, but we do want worshipers to remain healthy. Here are some easy practices to adopt:
Encourage congregants to avoid handshaking and hugs. Instead try an elbow or fist bump, making a peace sign, or even giving a slight bow to one another. 
Make hand sanitizer widely available in the worship space and any other gathering spaces, including classrooms.
Encourage congregants to stay home if they have symptoms of illness but to reach out to someone at the church to let them know how the congregants and leadership can be most helpful.
If you are not yet streaming your worship service or uploading your weekly message to social media and/or your congregation's website, now would be a good time to start. It's one more great way to reach beyond your walls to a broader community.
Consider your communion practices. Are you using metal chalices instead of pottery? Might you suspend the practice of intinction temporarily? If you are use reusable glass cups, what are your sanitizing practices? 
Add a weekly prayer petition y for those affected by this virus and that public health officials and researchers will be able to find solutions.
Keep people informed. Good communication is essential in times of high anxiety and communal stress. Provide helpful information and resources and share how your congregation is working to keep people safe and healthy. Remind congregants that as people of faith we use all the tools of science and medicine that are available to us, but that ultimately we know every single breath is in God's capable hands. 
With Youth
How about sharing a couple of stories about strong women who listened to God and in doing so changed history? Why not talk about Esther and Harriet Tubman? Purim is a Jewish holiday (beginning March 9) that recounts Esther's story and how her bold, brave action saved her people from extermination at the hands of their oppressors. Harriet Tubman died March 10, 1913 after a life devoted to listening to God through visions. These visions led her to make countless crossings south to bring enslaved family members and others north via the Underground Railroad. She worked as a spy during the Civil War, and late in life she opened the Harriet Tubman Home for the Aging and Indigent.
Both women listened to God and acted accordingly. They also had to be open to new ideas and new revelations of the Spirit. How can their lives and witness inspire us to listen to God and act upon what we hear, know, and learn? What kind of "continuing faith education" do we need?
With Children
This week's focus verse is Genesis 12:1: Now the LORD said to Abram, "Go from your country and your kindred and your father's house to the land that I will show you."
(Note: You will need a suitcase or backpack and any items you might want to pack if God calls you to GO! You don't have to have all the things collected because you'll point out that it's more about letting go and leaving behind than it is about perfect packing.)
I brought my suitcase with me today because I want to be ready in case God calls me to go somewhere. (Be dramatic with heaving it into the center of your circle.) I thought I'd done a pretty thorough job of packing, but all morning I've been having these horrible thoughts of all the things I'm forgetting. Maybe you can help me. Here's what I have so far: (pull items out of suitcase with great flourish) pajamas, tennis shoes, jeans, a couple of shirts, a jacket, my laptop, my iPad, my phone, my wallet, my passport, a first aid kit and medicine, a bag of toiletries, even remembered my toothbrush, these books I've started reading, and some flip flops. But now I'm worried about not having the right kind of clothes. What if God calls me to go to the beach? Do I need a swimsuit and beach towel? What if God calls me somewhere I'll need dressy clothes? I don't have any packed, and I don't have any more room. What do you think? (Entertain all answers.)
I'm thinking that I need to stop worrying so much about what to pack and more about listening to God. I need to relax and have a little faith. I know if I pray and listen carefully, God will show me the way. Hey, maybe I won't even need to haul all this stuff with me! God's always worked things out before—usually not how I had things planned—but usually better than my plans. So, I think I'll just put this suitcase away, and then maybe you can help me pray.
Dear God (Dear God),
Thank you for loving us (thank you for loving us). Please help us to be more like Abram (Please help us to be more like Abram), who listened to you and trusted you (who listened to you and trusted you). Please show me (Please show me) what you want to accomplish through me (what you want to accomplish through me) and help us to do good in Jesus' name (and help us to do good in Jesus' name). Amen. (Amen.)
Weekly Stewardship Bulletin Insert
Faithful stewardship works out best with an open mind and heart. We are never too old or too cool to learn new things that God is up to in our lives and all around us. What kind of continuing faith education do you need?
Stewardship at Home
John 3:16 is one of the most beloved verses in the entire canon of scripture. You see it at sporting events, on t-shirts and bracelets and tattoos, and it's a popular memory verse, too. But how often do we see it paired with John 3:17?
These two verses are key to Jesus' conversation with Nicodemus. Ponder how these verses might help open your mind and heart as you follow Jesus. What words and/or phrases stand out to you? What do these verses tell you about God? About yourself? How might these verses provide continuing faith education for you? Try to spend 15 or 20 minutes (twice a day if possible) using some form of spiritual practice to listen to and learn from these two verses. You might journal, practice centering prayer, paint, write poetry, dance, or simply meditate on a key word of phrase.
2017 Reflection: https://www.stewardshipoflife.org/2017/03/a-stewardship-mystery/
2011 Reflection: https://www.stewardshipoflife.org/2011/03/love-limbo-and-how-low-must-we-go/
Images: Elaine Smith; Elvert Barnes; and wonderwoman0731, Creative Commons usage license. Thanks!
Note: Reprint rights granted to congregations and other church organizations for local, nonprofit use. Just include this note: "Copyright (c) 2020, Rev. Sharron Blezard. Used by Permission." Other uses, please inquire: thewritelife@hotmail.com.