By Deacon Timothy Siburg
Revised Common Lectionary Reflection, Fourth Sunday after Easter, Year A
Click here for the lessons
April 30, 2023
Key Verse: "I came that they may have life, and have it abundantly." -John 10:10
The Lord is my shepherd, I shall not want." And so begins one of the most beloved passages in all of Scripture, Psalm 23. We hear this familiar text this week, as we do each year on the Fourth Sunday of Easter, often called, "Good Shepherd Sunday."  
As we remember who our Lord is and why he does what he does through his life, death, resurrection, and ascension during this Easter season, the Fourth Sunday of Easter provides us with a week rich in stories and nuggets about stewardship and discipleship. Together, these stories present example after example of our possible response for all that God has done, is doing, and will do through God's abundant love for God's beloved.
Psalm 23's beginning, "The Lord is my shepherd, I shall not want," sets the tone for Good Shepherd Sunday. But if you're like me and have never really lived with or near shepherds this theme may not quite resonate the same way it did during the biblical times. But the idea and image of who God is here could not be clearer. God provides, and God provides abundantly. We are reminded that we shall not want or be in want. With God, there is enough. We are enough. We have enough. As the psalmist says, "For you are with me," which proclaims that God is with us (23:4) and we have more than enough as our "cup overflows" (23:5, NRSV).
This is not to say that there are not people who do not have enough in this world. People who have fallen victim to broken systems, structures, injustice, corruption, and sin. These things are not of God. For if we follow as God in Christ the Good Shepherd intends, there would not only be more than enough with overflowing cups and no one in want, things would be held in common as we hear this week from Acts 2, and all people in need would be cared for (Acts 2:44-45).
Psalm 23 can be the most comforting of passages, but in this sense, it is also a convicting one. Do we live as people with and following our Good Shepherd? Or, by not doing as God invites and intends, do we intentionally or unintentionally get in the way of others who themselves are trying to follow Jesus?
The gospel lesson unpacks this and reminds us that even when we come up short, the Good Shepherd is present with us. As Jesus is present, he will show and make a way forward through the cross. Jesus says, "I am the gate. Whoever enters by me will be saved, and will come in and go out and find pasture" (John 10:9, NRSV). Jesus makes clear what he is up to and why he is doing it.
Jesus concludes, "I came that they may have life, and have it abundantly" (John 10:10, NRSV). This is as straightforward as Jesus gets, and there may not be in the Gospel of John a clearer verse about stewardship. Because through this, and the other three stories we read this week, we are reminded that:
God provides, and God provides abundantly.
Abundance is a promise and gift of God.
God in Christ is with God's people, for God's people, and wants to be in relationship with God's own.
Sharing with those in need and providing for their needs is what God intends through our lives as stewards and disciples.
It is Jesus who is the Good Shepherd, who meets God's beloved and invites and saves. That's not our work. That is God's work.
What we do, then, (as did the disciples in Acts 2) is our response to and for all that God has done, will do, and promises to do for God's beloved.
This week's stories invite us to reflect on how God provides and intends for abundance. That abundance is a gift and promise. And from that, stewardship is our response and way of living in relationship with all of God's beloved, as Jesus invites, and God intends. As the Easter season continues these stories invite us to lean into and to live out these promises through the way we live and respond as stewards and disciples of God's love.
Further Questions for Reflection and Preaching
What might abundance look or feel like for you?
What is a story that comes to mind of a time when either someone helped and shared with you when you were in need, or you did that for another?
What are the needs of your neighbors in your context, and what might God in Christ be inviting us to see, be, and do as disciples and stewards on this side of the resurrection in your local area?
In Worship
There are so many rich songs and hymns that speak to the themes and stories of this week. It helps that there are more musical versions of Psalm 23 than perhaps any other passage in scripture too. One that comes to mind, given the theme of abundance and the season of Easter, is Marty Haugen's, "Shepherd Me, O God." Approached contemplatively as a sung-and-response hymn, "Shepherd Me, O God" could be meaningful during a time of prayer, offering, or communion. But what I notice in its lyrics and feel is the acknowledgment that part of the truth of abundance is recognizing who is God and who is not (us). In recognizing this, we truly can live out the refrain of this hymn: "Shepherd me, O God, beyond my wants, beyond my fears, from death into life." The Easter season reminds us that new life and life abundant are real. But they don't just happen. They come through the work and events of Jesus' life, death, and resurrection. Hard things to be sure. But ones to give thanks for daily, through our prayers and songs of praise such as one like this favorite hymn of mine.
With Youth
This week is opportune to share a question and invite responses from youth (and anyone in the congregation). The question doesn't need to be profound. Maybe it's simply, "What is abundance?" Or "Where have you seen God's love and provision recently?" Through preaching, teaching, or whatever the typical order of the day in your faith community looks like, share the question and invite people to respond. If you're a visual person, perhaps pass out post-it-notes to everyone present and invite them to share their responses by writing them down. These could be collected, perhaps during the offering time, and posted for all to see. Not only would this be a useful learning experience for your congregation's pastoral leader(s), but it also might also be a powerful way for the congregation as a whole to see and recognize God's work and presence in, with, and for them too.
You could involve the youth in leading in your faith community, too, by inviting them to take charge of collecting the post-it-notes and placing them in a meaningful way on a wall or poster board or something for all to see. (If your congregation is also providing worship online, please be sure to include a way to receive comments or responses from those joining online too.)
With Children
For teaching during a Sunday School or Children's Church Time, or as interactive experience during a Children's Message in worship, maybe this would be a space to simply teach about what a shepherd is. Unless your congregation is in a community where sheep farming is common, there is a good chance that few people have ever seen a shepherd in real life. So, talk about what a shepherd is, why they do what they do, and what that kind of person might be for us today. (Examples might include parents, grandparents, teachers, mentors, coaches, pastors, deacons, etc.) At the end of the Children's time, close in a repeat-after-me-prayer, perhaps like the one that follows:
Dear God (Dear God),
Thank you for today (thank you for today),
Thank you for your love (thank you for your love),
And thank you for Jesus, our Good Shepherd (and thank you for Jesus, our Good Shepherd),
Who is with us always (who is with us always).
Help us to follow Jesus always (help us to follow Jesus always),
And to share Jesus' love (and to share Jesus' love),
With everyone we meet (with everyone we meet),
In your name we pray (in your name we pray),
Amen (Amen).
Previously published reflections for Easter 4A:
2020 – The real deal shepherd!
2017 – Day by day, with glad and generous hearts
2014 – Stewards of the promise (Part 1)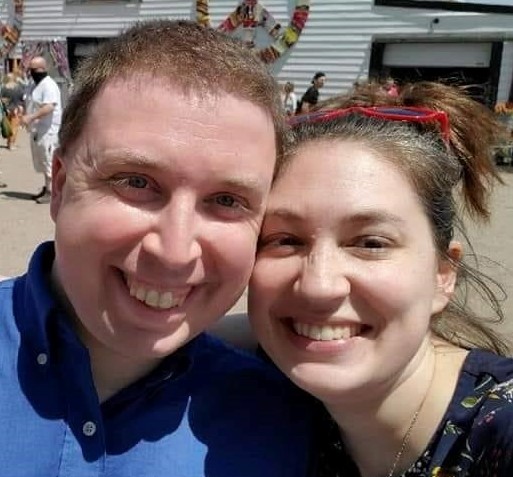 About the Author
Deacon Timothy Siburg serves as the Director for Mission, Innovation, and Stewardship of the Nebraska Synod, ELCA, as well as the bishop's designate as the synod's Director for Evangelical Mission. He also currently serves on the Stewardship of Life Institute Board and has previously written and worked for the Ecumenical Stewardship Center. When not out and about the Nebraska Synod on a given Sunday, he can be found at home at Salem Lutheran Church in Fontanelle, Nebraska serving as organist, pianist, and choir director and serving alongside his wife, the Rev. Allison Siburg in leading worship. Together they have two young daughters who fill life with joy, humor, and constant surprises.