By Deacon Timothy Siburg
Fourth Sunday after Pentecost, Year A, Proper 7
Click here for the lessons
June 25, 2023
Key Verse: "For if we have been united with him in a death like his, we will certainly be united with him in a resurrection like his" (Romans 6:5).
At first glance, this week's stories may not seem to radiate stewardship. They are filled with good news, but also seemingly hard news. But if we dig a little deeper, I think we might see some themes of stewardship. Amid stories about discipleship and homages to God's work through the cross, we also may find opportunities to think about legacy, responding to what God has done through telling the story and sharing praise, pondering God's abundance, and the very idea that God knows us better than we know ourselves.
The Apostle Paul writes about life, death, and baptism in Christ Jesus. These are words we often hear during baptisms and especially at funerals. Words like, "For if we have been united with him in a death like his, we will certainly be united with him in a resurrection like his" (Romans 6:5). This is God's work. It's good news. It's also news about God's work through the cross. Work we could never earn or deserve. Work which also can't help but feel an urge to respond to. Through the way we share the story of what God has done for us and for all of God's beloved. And through the way we invite and encourage others with it as we lean into our baptismal identities as disciples and stewards.
Within a stewardship lens, one might hear a story about legacy here too. The legacy of God in Christ, and the legacy of faith that we all share through our baptisms into Christ's life, death, and resurrection. Like how Paul writes, "For whoever has died is freed from sin" (Romans 6:7), and, "The death he died, he died to sin, once for all; but the life he lives, he lives to God. So you must also consider yourselves dead to sin and alive to God in Christ Jesus" (Romans 6:10-11). What does it mean to be alive to God in Christ Jesus?
Without preaching a sermon here, four immediate reactions:
That we recall God's promises, and give thanks for God's life-giving, life-changing, and life-saving love.
That we live life fully. Caring for others just as Jesus does throughout the gospels. Showing love and bearing God's abundant love here and now for our neighbors.
That we share the story of what God has done and wonder about what God might be up to next.
That in whatever we do, we give thanks and praise to the one whose life, death, and resurrection makes all life possible.
The story from Matthew 10 calls us to pick up the cross and follow. It reminds us that we are followers of the way and disciples. We're not in charge. But that's part of our legacy of faith too. That we know that this work is not all about us. It's about the one who knows us even better than we know ourselves. The one who even knows the number of hairs on our heads (Matthew 10:30). So, we join in through all the ways that we can. We live out our faith and vocations as Jesus commands us to. Like he says this week, "What I say to you in the dark, tell in the light; and what you hear whispered, proclaim from the housetops" (Matthew 10:27). And so, we do. We proclaim from whatever housetop, hilltop, or setting we might find ourselves in. We tell the story and share it. We pass the story on, as part of our legacy of faith and we support the various ministries that make this happen because that's part of what it means to be a steward of God's love, and one who follows the cross.
Even amid the hard times that life might bring, we find hope and comfort, too, as do the psalmist and the prophet. The psalmist sings, "your steadfast love is good; according to your abundant mercy, turn to me" (Psalm 69:16). The psalmist reminds us of God's abundant and abiding love and mercy. And the prophet, even amid witnessing the hardest things of life, calls us to "Sing to the Lord; praise the Lord! For he has delivered the life of the needy from the hands of evildoers" (Jeremiah 20:13).
These are snippets of what might be found in the lectionary this week. But put together, I notice that these words, which might be shared at the beginning or end of one's earthly life in baptism or funerals, all point to the promise and provision of God's abundance. An abundance grounded in God's abiding love which we know most clearly through the events of the cross. That's God's story, but it's also our story.
Further Questions for Reflection and Preaching
How do we share that story? How do we live it out?
How do we join in, with this great legacy of faith that we have been entrusted with and not only lean into it, but we also share it and continue to be bearers of the Good News?
How do we sing praise and proclaim that God's love is real from wherever we might find ourselves?
No matter how you might answer these questions, that's probably the start of an important stewardship message for this week. See what comes from your own reflections and proclaim the good news of what God in Christ has done for you.
In Worship
What might it look like to lean into the second lesson's baptismal language in your context? Perhaps this is a good week to use a Thanksgiving for Baptism in the liturgy? To even play a bit and ponder about the life-giving water? Perhaps it could be powerful to frame the Thanksgiving for Baptism with Romans 6:3-4, as Paul writes, "Do you not know that all of us who have been baptized into Christ Jesus were baptized into his death? Therefore we have been buried with him by baptism into death, so that, just as Christ was raised from the dead by the glory of the Father, so we too might walk in newness of life." Thinking about that idea as a way to formally begin worship this week, gives me chills. Maybe that could be a powerful and poignant practice in your context.
With Youth
In daily life, we don't often allow ourselves time to think about death. But perhaps this week's stories offer an opportunity to give some space for people to name hurts, things they are grieving, or even just worries and concerns about changes that are coming? For youth, this time of year can be exciting but also hard. For kids moving up from elementary to junior high, there are changes with friend groups and experiences. For young adults who are graduating, there's all the excitement in the world, but there is also a sort of death experience that happens at this point in the summer as relationships change, people say goodbye to friends they have been in classes with for years, and wonder about what might be next. Amid all of this is a reminder that Christ Jesus walks with God's beloved and is present. Romans 6 makes this clear. So maybe there is an invitation to name this in preaching, or in conversation and Bible Study with youth? To create space for young adults in the congregation to name their honest questions, hurts, and wonderings, and to hold that space with deep gratitude and hope. This may look different in every setting, but perhaps something like this might be useful for you.
With Children
If we lean into the baptismal words from Paul's letter to the Romans this week, then it only seems natural if the children's message also revolves around the baptismal font. Bring the younger saints to the font and let them play in it. Let them move their fingers through the water. If they are a little short, have their parents lift them up, or bring out a step stool. Let them play for a minute. And then ask them, what did that feel like? Does it remind them of summer fun in the pool or the sprinklers outside? Does it remind them of seeing another child be baptized? What might they be wondering? Close those questions with some affirmation and a short prayer. And you might just have a powerful opportunity to dwell in the sacrament which claims all of God's own and reminds all of God's promises and presence.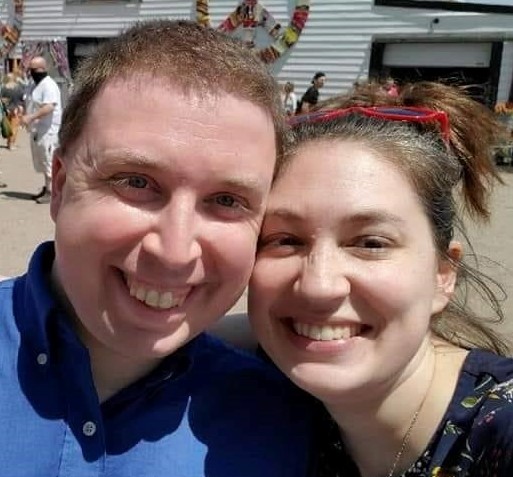 About the Author
Deacon Timothy Siburg serves as the Director for Mission, Innovation, and Stewardship of the Nebraska Synod, ELCA, as well as the synod's Director for Evangelical Mission. He also currently serves on the Stewardship of Life Institute Board and has previously written and worked for the Ecumenical Stewardship Center. When not out and about the Nebraska Synod on a given Sunday, he can be found at home at Salem Lutheran Church in Fontanelle, Nebraska, serving as organist, pianist, and choir director and serving alongside his wife, the Rev. Allison Siburg in leading worship. Together they have two young daughters who fill life with joy, humor, and constant surprises.
Here are previous reflections for Proper 7A:
2020 – Letting Go
2017 – Losers