By Deacon Timothy Siburg
RCL Reflection, Proper 11, Year A
Click here for the lessons
July 23, 2023
Key Verse: "For all who are led by the Spirit of God are children of God." (Romans 8:14).
Who are you? No, really, who are you? Sometimes I feel like we as people go through the motions and forget that we are not just one thing. We all have unique identities, and relationships, just as we have unique vocations, perspectives, and understandings.
For instance, I am Timothy. I'm a son, grandson, nephew, brother, husband, and father. I am a Seattle Mariners and Seahawks fan who lives and serves in Nebraska. I am a Deacon, disciple, and steward. And, I am a Child of God. Now in reality, it would have been right to start by saying "I am a Child of God." But I think the point might have been lost a bit.
The stories in this week's Lectionary readings present an opportunity to think all about identity and relationships — and perhaps about the related vocations that flow from our identity that we all share first and foremost as Children of God. Paul writes, "For all who are led by the Spirit of God are children of God" (Romans 8:14). This identity is not the result of anything we could say or do. It is pure gift and promise, grounded in God's grace and love. A grace and love that provides the gift of a "spirit of adoption," and for one which we can respond, "Abba! Father!" (Romans 8:15). It is God at work-with, through, for, and in each of us through the Spirit as Children of God, which also makes us heirs of God's love and promise through the work of Jesus.
This matters. The identity of being a Child of God is not something we choose. It's something God provides. It's something as Jesus talks about with the disciples; that it is planted by the Son of Man, by God's own self (Matthew 13:37-38). This is just who we are, because we are each created in the very Image of God and claimed through the promise of the Word and the water in baptism.
But what does this have to do with stewardship? Simply, everything. Because this identity of Child of God that we all share is the what and the why. We are created by God. We are claimed and beloved by God. We can't earn this. We can't deserve this. But we do get to lean into and out of this identity, call, and responsibility, and we do so through the way that we live, grow, learn, and serve as disciples and stewards.
This week might be perfect to take a step back in preaching and teaching and reflect on the central identity we all share as Children of God, and what that might mean for each beautiful and beloved Child of God who is part of the community. Questions you might ponder could include:
What does it mean to be a beloved Child of God?
How do we show up as Children of God to each other? To our neighbors? To the world around us? Through our very lives and vocations?
How do we each lean into our unique identities and vocations? What "first fruits of the Spirit" (Romans 8:23) might manifest through the people in your faith community?
How do we welcome and meet all of our siblings in Christ where they are? Believing and knowing that our siblings are all Children of God, just like you and me.
And if you find yourself in agricultural context as I do in Nebraska, what might a story like the one in the Gospel this week mean for this time between planting and harvest?
As I reflect on the stories this week from a stewardship lens, I suspect I would lean heavily on Paul's writing to the Romans and to dig into the challenging parable from Jesus in the Gospel of Matthew. But there are also a couple potentially related nuggets from the other two lessons worth considering.
The prophet Isaiah writes, "Do not fear, or be afraid; have I not told you from of old and declared it? You are my witnesses!" (Isaiah 44:8). We are reminded of God's love, presence, and promise here. But we are also reminded that we have responsibility that we live out as stewards and disciples. We are God's witnesses. Witnesses to the Good News and God's on-going work and story, which continues today. Witnesses to the life, death, resurrection and ascension of Jesus and the on-going movement and activity of the Holy Spirit today. Witnesses called to share that God is very much alive, and that God's love and promises are real.
The psalmist proclaims, "I give thanks to you, O Lord my God, with my whole heart, and I will glorify your name forever. For great is your steadfast love towards me; you have delivered my soul from the depths of Sheol" (Psalm 86:12-13). The psalmist here yet again gives us the language for our joyful and grateful response to God for all that God has done for us. Something we know perhaps most clearly through the promise, call, and claim which God makes on each of us to be a Child of God. And it's from that identity, that we are each who we are as the unique, beloved, and individual Child of God that we are.
So, again, I ask, who are you?
In Worship
If you are going to explore our common identity as Children of God, then there is no better place to start worship this week than around the baptismal font. I'd especially recommend the use of a Thanksgiving for Baptism in the liturgy. Better yet, if there is someone who will be baptized, then you have the real-time experience to point to in worship and preaching. Perhaps it could be timely to frame the Thanksgiving for Baptism with language from the Apostle Paul this week, especially around the idea of a "spirit of adoption" as found in Romans 8:15. This could be a helpful starting place for digging deep into what it might mean to be a child of God.
With Youth
Many youth dislike being called "child" or "children." Perhaps this week is a week to help them embrace the term and understand that "child of God" isn't about age so much as relationship with God – as God's children, servants, disciples, stewards, siblings, joined all together in the mission of God that we share. Perhaps either in worship or in a forum time, this could be a week for intentional activity across generations. Where a baby boomer could talk to someone who is a Gen X, a member of the "Greatest" or "Silent" Generation could talk to a Millennial, and together, taking turns, one might start by saying to each other, "You are a beloved Child of God." That might seem simple, but it could be the starting place to help see and grow relationships to a deeper level as we reflect on the depth of the very identity we all share as Children of God.
With Children
Two ideas for this week. One, repeat the proposal offered a month ago to build comfort and familiarity with the baptismal font.
Option 1: If we lean into the words from Paul's letter to the Romans, then it seems only natural if the children's message also revolves around the baptismal font. Bring the younger saints to the font and let them move their fingers through the water. Let them play for a minute, then ask them what it felt like. Does it remind them of summer fun in the pool or the outside sprinklers? Does it remind them of seeing another child be baptized? What might they be wondering? Close those questions with some affirmation and a short prayer. And you might just have a powerful opportunity to dwell in the sacrament that claims all of God's own and reminds all of God's promises and presence.
Option 2: Use this week's gospel story as a teaching opportunity around farming and agriculture. Jesus shares a message that could relate well to certain contexts where the agricultural calendar matters. What happens in the time between planting and harvest? What is happening in the ground, and above the ground? What is the farmer or sower doing that might go unnoticed behind the scenes? (A good pastoral leader might even lift up the vocation of one in agriculture this week not just as an example, but with the invitation to come and share and help lead the children's message in worship around this topic. In that case, it could also serve as an opportunity to affirm the many unique vocations present among the congregation too.)
Here are prior Lectionary Reflections for Proper 11, Year A:
2020 – Oh, what a weedy, wonderful world!
2017 – Duke's Mixture discipleship
2014 – In Process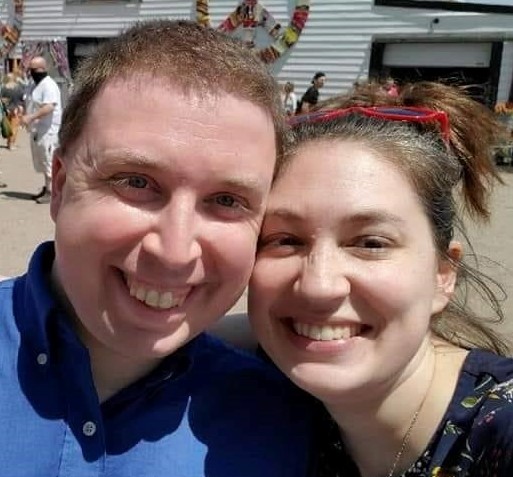 About the Author
Deacon Timothy Siburg serves as the Director for Mission, Innovation, and Stewardship of the Nebraska Synod, ELCA, as well as the synod's Director for Evangelical Mission. He also currently serves on the Stewardship of Life Institute Board and has previously written and worked for the Ecumenical Stewardship Center. When not out and about the Nebraska Synod on a given Sunday, he can be found at home at Salem Lutheran Church in Fontanelle, Nebraska serving as organist, pianist, and choir director and serving alongside his wife, the Rev. Allison Siburg in leading worship. Together they have two young daughters who fill life with joy, humor, and constant surprises.